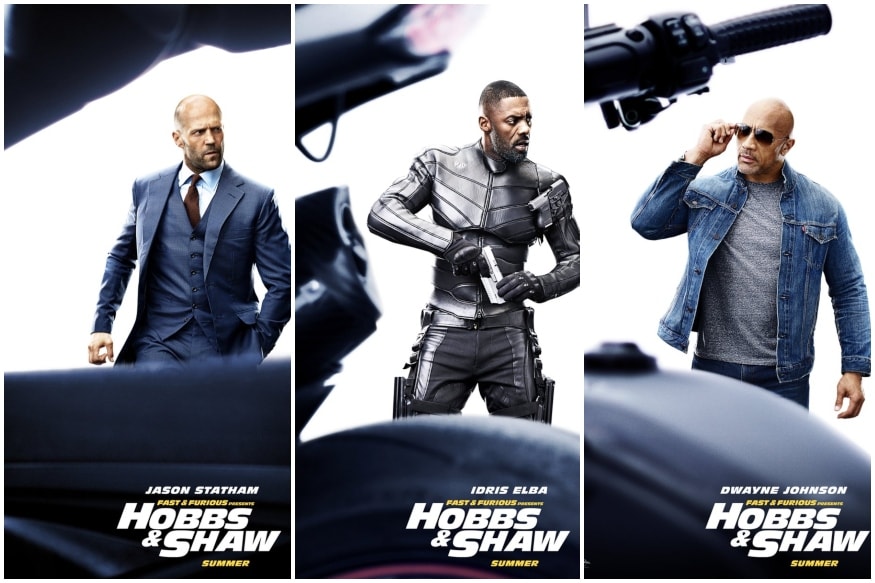 There's a different kind of fun to be able to see a movie as a 'phust day phust sow'…but when the movie ends up spanning the realm of moderately entertaining to 'how high were they when they wrote the damn script', you know you'd have been fine watching it after a few weeks or not at all.
For a movie that's supposed to be slick and exciting, this particular slice of the F&F franchise lives up to neither. It's cliched to say the least and oh-so predictable. But let's dissect it properly shall we?
The 8th installment of Fast and Furious reunites Hobbs and Shaw with macho posturing that's meant to turn into 'I got yuh back brah! in the end while they save the world and manage to inject an adequate number of quips to qualify the movie as being funny as well. That they managed to insert a tourism promotion for Samoa is a nod to Johnson's roots and his being a producer am sure.
Here's the story- After an ex-MI6 agent gets cybergenetically enhanced and wants to bring whoop ass down on those who get in the way of his organization and his vision of a better world, Hobbs and Shaw get pulled into the action to bring their own version of whoopass to counter the whoopassery being dished out by Mr.Quasi-Android. Played by Idris Elba (hubba hubba), Brixton Lore has all the gadgets, all the cool bikes, costumes and enough internal hardware to have metal detectors going off perpetually.
Hobbs and Shaw unwillingly get drawn into the action for different reasons. Hobbs because his agency loans him out to MI6 and Shaw because his little sister is being framed for all the havoc Brixton's been wreaking in order to get to a biologic weapon that can…wait for it…DESTROY THE WORLD!! Who saw that coming?!
Now little sister, played oh so dully by Vanessa Kirby, has injected said biologic weapon into her own bloodstream to prevent also said baddies from getting their mean, nasty paws on it. Thankfully for her, the weapon is in small capsules which are on a timer- they will get released into her body after an 'x' amount of time passes. Thankfully the movie makers are nice enough to keep that happening during the length of the movie and not have it spillover into another installment.
Between hobnobbing (ooh…punny me!) with Russian arms dealers to get the lowdown into where an extraction device for the virus can be accessed to tearing up the streets of London, Hobbs and Shaw build up a camaraderie that's fooling no one. Jason Statham should have as little of a speaking role as possible. After his less than stellar turn as Jonas Taylor in The Meg, Statham should keep his roles to those of the Handsome Rob ilk where he's not required to win people over with his diction and ability to emote beyond a point.
The Rock's USP is his quips and mountain man muscles and he doesn't disappoint but neither does he set the screen on fire. Both the leads seem to be straggling with a script that has them just going through the motions and doing unbelievable things while not getting a scratch on themselves or acting like it was a walk in the park. Ryan Reynolds comes in with his inimitable brand of humor and his interaction with Johnson are some of the actual fun parts of the movie.
As for the action sequences, imagine this…a car hooking a helicopter during a chase to save the damsel. The helicopter rises higher and higher and the car achieves liftoff as well but in the nick of time is saved from going over a cliff by a line of cars ahead of it playing choo-choo trains. Instead of going whoa or even oooh…the audience was laughing or saying "gimme a break". But over the cliff they go and miraculously no one is hurt. Would a broken bone or two be so out of place when plummeting off a sharp cliff face onto a sea/beach full of jagged rocks.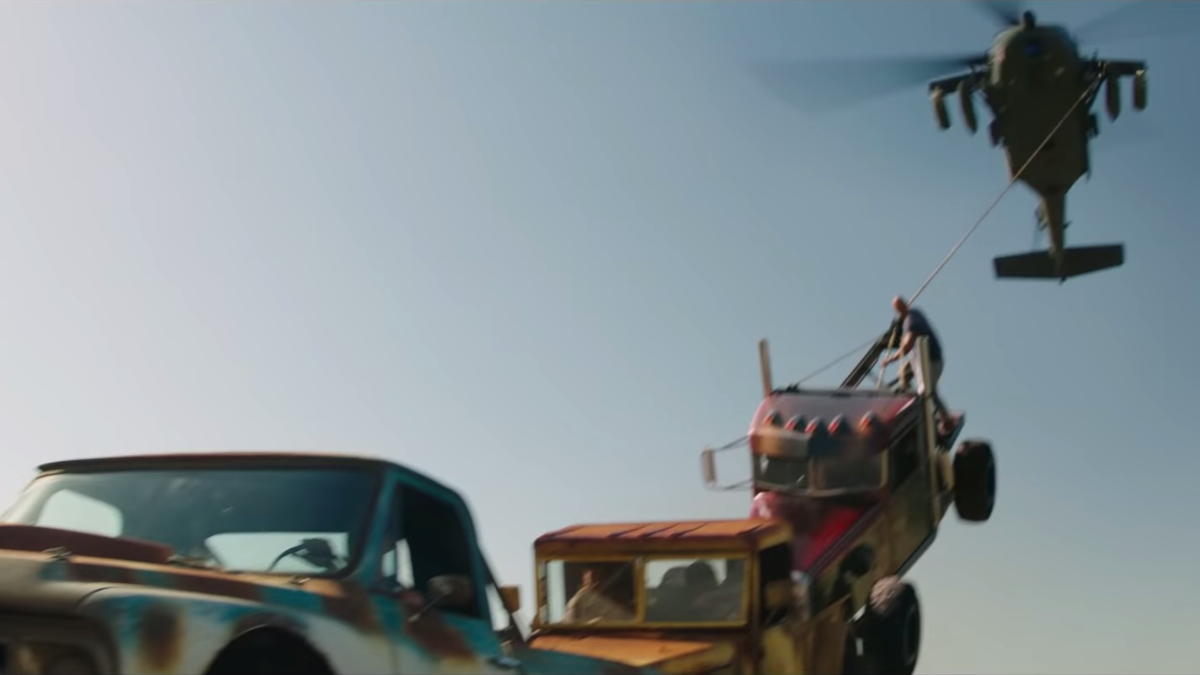 But the objective of this review isn't to trash the movie. It's to say that maybe this franchise is on its last legs. Gone are the days when F&F stood for cars and actual speed. Now it's brawn, some cars, a whole lotta destruction, uber bad guys and a rather lame attempt to keep going till the next installment. Quit while you're ahead people.
Go see it if you've got a lot of free time on your hands or you really like either Johnson or Statham or are a diehard fan of the series. Barring that, there's not much to recommend this one. It's testosterone-laden to the hilt!
Rating 1.5 stars