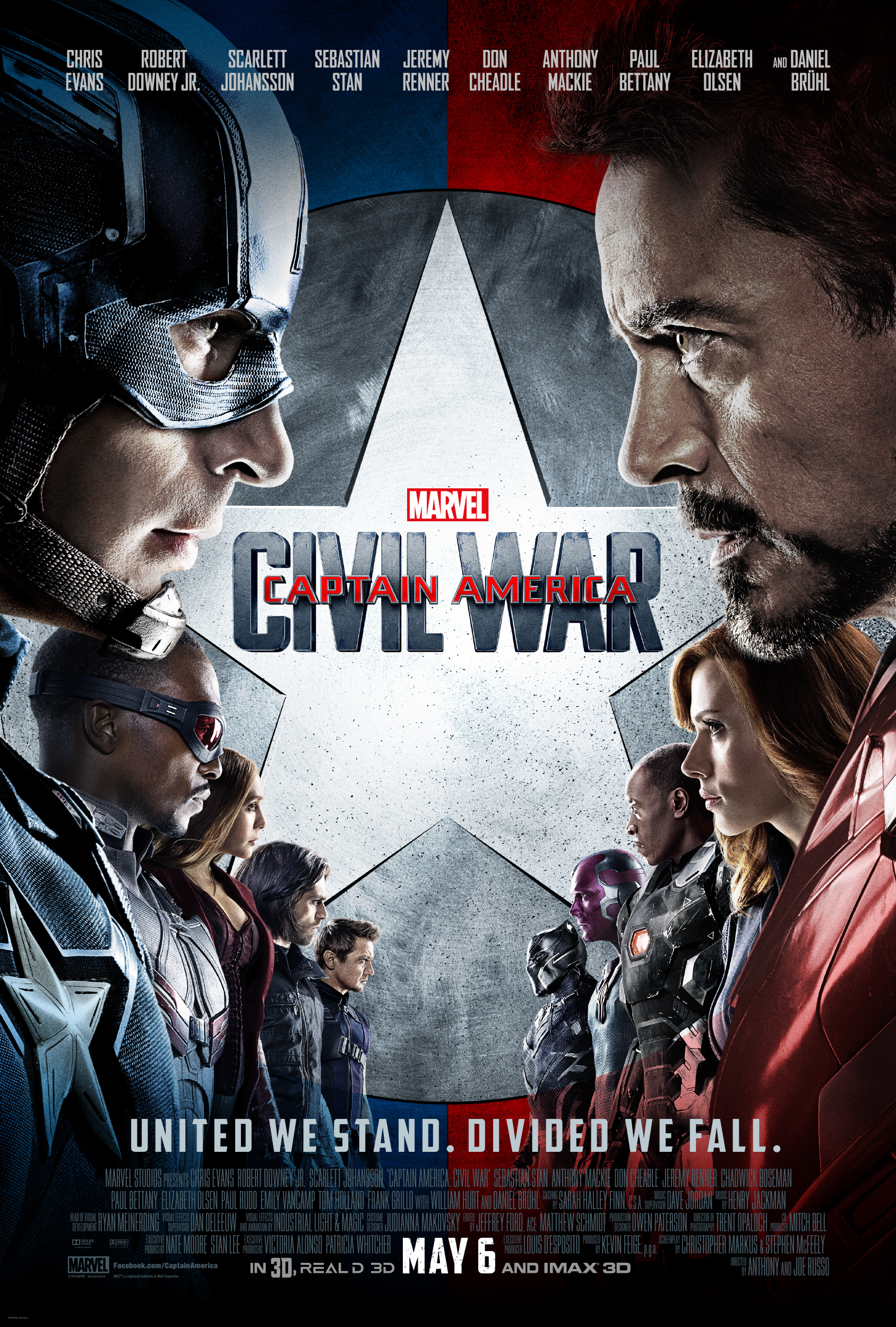 It's been AGES since I saw a movie on the same day it released. Probably not since 04 but then that's too far into the past for me to dredge up the when and wherefores.
I generally enjoy the offerings from the Marvel universe. Captain America is the typical boy scout but he's easy on the eyes and then Iron Man? Forget about it! uttered in a pseudo Italiano-Americano accento!
I was waiting for this new installment of Captain America because I wanted to know what new person, event, catastrophe they could throw into the mix to make the movie engrossing.
And they came up with a fairly plausible one- a wronged soldier who goes vigilante and wants to bring down the wrath of…well himself on the Avengers! As far as plots go, not bad. The action is as always, over the top but damn enjoyable. Iron Man does seem to enjoy top billing in the Avenger movies maybe due to the guy who plays him but I find that I missed the chemistry between Pepper Potts and Tony Stark in this movie. Gwenyth Paltrow probably being too busy in promoting Goop!
But back to reviewing the movie- in a nutshell? Eat at home and save yourself the money for the popcorn and soda because it's nearly a 2 1/2 hour-long movie and you need munchies while the drama unfolds and the super-powered punches are thrown all over the place.
Thor and The Hulk being the big misses here especially because they did have some screen time in the first Avengers movie and did what they were supposed to and in the second one there was a nice little thing happening between The Widow and Hulk.
C.A.C.W- is about friendship. Redemption and essentially Big Brother trying to control the "greater good" and Tony Stark's need to have the last word.
Read the wikipedia page for the spoilers because I don't want to be the reason someone doesn't go and buy overpriced popcorn to watch this movie.
I was surrounded by high school and college boys who were whopping along with Iron Man and shrieking whenever someone got slammed into concrete or some or equally hard surface and realized that these movies make you feel younger and somewhat mindless. But it's fun so it's all good!