Have you ever had one of those days when you got up, stumbled to the loo, turned on the light and thought,"Dang! My hair looks awesome!" How'd it get like that? No? Well, that's understandable…the likelihood of bed-hair looking good rather than freakish…well the odds are against it.
I can categorize my bedhairiness ranging from mild to oh-my-god-give-me-a-hat.
It can manifest in a mild cowlick a la Dennis the Menace that I either ignore or pat down with some water to the slightly creepier Bride of Frankenstein look.
Btw, I chose Mrs.Frank as a reference point because a) Einstein's hair is just so passe b) I am graying these days ergo…
Anyhoo, bedhair is only troublesome if you have to meet people. Especially people you don't know and have to make small talk with while some other work is on-going in the background.
Nothing is makes conversation falter more than having a head of hair is which partly curled inwards and the rest is staticky and pretty much pointing every which way it wants. Some days there's just not enough hair serum in the word.
I remember a scene from the movie Moonlight and Valentino (not worth watching) where Elizabeth Perkins wants to look more attractive for Jon Bon Jovi and gets her hair styled to get a "I just got down from a bike" look and when she sets out on a date with JBJ, he of the less than perfectly styled head of hair, rolls up the windows because he doesn't want his hair to end up looking like hers.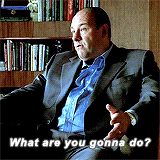 But away from all the references, the way you wake up in the morning, makes a huge difference to how the rest of your day plays out. You can go from happy to hilarious to hillbilly in a manner of seconds. The worst situation is when you think there's an intruder standing right behind you- your hair looks *that* out there!
So, slightly vain people…oil your hair a bit especially if it starts to frizz, don't comb it with 90 brush strokes like you read you needed to do before bedtime. We're challenging a lot of the gyaan the 90s threw at us and always keep a spray bottle handy…it'll either help you calm your hair down or jerk you awake to see the intruder you thought was lurking behind you, was just you with an angry head of hair and grumpy countenance.
P.S: not a single bad hair day can compare to this lady though…so take heart…