My son and I have no-holds barred conversations. These conversations often leave me with a gormless look on my face and at other times it's a toss-up between laughter, crying and looking for a place to bang my head against.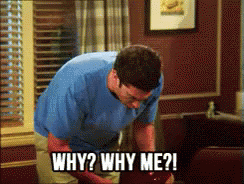 Ever since TO and a bunch of little friends sneaked a peek at some horror movies on Amazon Prime and then went and got spooked about anything that went bump in the night, I've reinforced the embargo on scary movies till he's 30. My hope is that he outgrows the wish to watch them way before that deadline passes but keeping it banned till the big 3-0 makes it sufficiently important in his head. If anything's banned for that long then the repercussions surrounding it are going to be rather elaborate and possibly ouchie-inducing too.
I'm not too worried about him sneaking a peek again. In fact let him see Pennywise biting off a kid's hand or pulling him into a sewer. Or Bathsheba possessing Carolyn Perron or worst of all, let him take a gander at the head turning scene in The Exorcist. Some lessons are learnt the hard way. Let's see which way the little man's headed..'cuse the pun!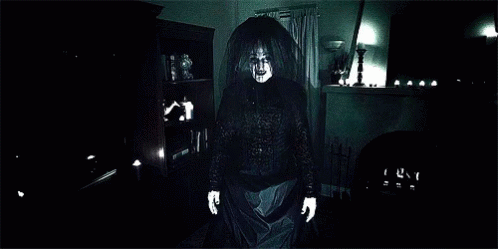 But getting back to the freaky conversations we're prone to having…TO keeps asking me how the doll in Annabelle comes alive. And explaining demonic possession to an almost 10-year old isn't something I thought I'd have to tackle. I mean the facts of life..yeah sure. But how a doll is a host of a demon or that people use the occult to channel evil spirits and what is exorcism; all this wasn't in any of the parenting manuals my husband shoved my face into unfortunately.
So after trying to explain the occult to him and failing, I tried to keep up with the rapid fire questions while evading the virtual helicopter shots coming off his cricket bat. I told him I didn't know how Annabelle got out of the well or why they didn't show Annabelle as walking and running or killing people or if he'd suddenly find Annabelle if he opened his closet door while he was home alone one day. But I told him not to worry about Annabelle at all…because I…his all-knowing mother was always watching and would ALWAYS know what he was up to. Always. Mwaaaahaaaa