It is a theory of mine that depending upon the kind of ride TO is in, his thought process changes accordingly.
I had a flat tire today and had to take an auto rickshaw to get around. I think the abundance of the fresh-polluted air got to him and he came up with such gems that I had to get them out to the unsuspecting world at large.
My child has questions about life and death. Mainly death. He knows it happens but not always why and if there are aspects which predicate it; if I can call it such. So this darling boy asked about certain key family members who are no longer with us and asked how it impacted those left behind and came up with a solution: he would learn magic and bring them back to life so everyone who was left sad by their passing would be happy again. Primarily his father, whose mother had passed away while he was still in his teens.
He then went up the generation ladder and said he would revive his great-grandmother as well because she'd been 97 when she passed and should live to be at least a 100. All noble endeavors. In theory.
Soon after caame the kicker! In this process of reanimating all the dearly departed he'd make a ton of money and then be rich! rich! RICH!!! and buy up all the dueling dinos that we (Red and I) have deemed unnecessarily expensive toys.
And in that instant I went from doing this-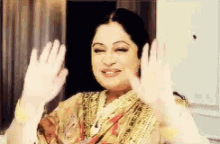 to this-
Thankfully the ride ended soon after and apple of my myopic eyes raced home to tell his father about the love he has for his fellow-man and how he wants to bring joy in our lives.
Never a dull day with this one that's for sure. They *never* tell you these things in those damn parenting books which is why I'm writing my own!