Last Sunday TO had some of his friends over for a pizza lunch. It went just fine. All the complaints, tears, sulks, hurt feelings and booboos turned up bang on schedule at the 2 hour mark like they do with x number of kids under the same roof for a given amount of time.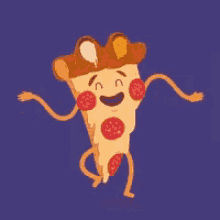 One of the little ones was happily lazing at the dining table, with his feet up on the opposite chair and drawing out the cheese from his pizza slice and his friend was peppering him with questions, one after another, with nary a break. And then this happened:
"Child#1– Hey J…did you see..blah blah blah blah blah blah blah blah blah??? Child#2– munch munch, chomp, chomp, chomp…No. Child#1– But it was blah blah blah blah blah blah. Child#2– chomp chomp, more pizza…munch munch. Ok. Child#1– It was so blah blah blah blah blahx10!! Child#2- Hey M..shut the f*** up! And there was a bit of silence for a bit. Only because the rest had their mouths stuffed with pizza.
 Child#1 comes over to me and says (sadly and loudly),"You know J said shut the f*** to me!!" Before I can decide whether I should have my outraged, sad, stern or even my controlling-my-laugh face, Child#3 goes, "You should NEVER say F*** because it's a BAD WORD!!" Child#4 chimes in-" I NEVER say F*** because it's not a nice thing to say F*** and I'm not supposed to say it! Child#1– "But J said F*** to me RIGHT NOW (and pouts)!!" And my very own Bratosaurus leisurely finishes the pizza in his mouth, burps and says "Parton me (he says 'parton' instead of 'pardon') and adds, "We should all stop saying F*** because my mother is right here!"
The lesson here ladies and gents is this- always get the pan pizza with the thick crusts. Opt for the crusts filled with cheese if need be. It takes a while for these little yappers to get their tireless jaws around the whole thing. They can effectively talk AND curse with the thin crust pizza and spew half-masticated pieces of food all around in the process.
Here endeth the lesson.