My kid rates fairly middling to high on the maintenance scale. As a family am sure we all do. In each others's eyes if nothing else
We rate above average on the drama scale too. And not the kind that rates the good drama and invites curtain calls and huge bouquets of roses. This is the soap opera kind which has varying quantities of MELOdrama, pathos, angst and ire. And that's all in the first few sentences uttered by TO. I am perpetually the evil witch and boy am I glad! It maybe in the genes but when I see a kid who acts up, my palms itch to connect with their backsides and bring out all the shades in the spectrum of red.
One thing that TO has been pulling on us is threatening to run away each time he gets UBER exasperated with us. The first time he pulled that nonsense I admit, I was taken aback but then knowing his love for peanut butter and the telly; I knew he'd be back. And he was.
Fastforward a couple of years and this morning suddenly the "I'm leaving" bomb gets dropped on our head. Again. Red was no help at all being the good cop.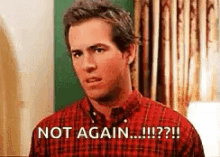 Thankfully I was fully caffeinated and had happy things to do for the rest of the weekend so I didn't sweat it. I asked TO to make out a list of places he thought he could go and stay in and keep the list a bit long in case some people were unavailable to have him crash at their place long-term or use their wi-fi free of cost- whichever is the bigger transgression.
Not surprisingly, he quickly changed his tune. He started negotiating with me and started tell me that for the low, low cost of screen time, I could have the pleasure of his company at home forever. Clearly this mom found that too high a price to pay so I insisted that he keep the list ready since he was going to get the digital media taken away sooner or later and he'd again get upset and want to leave.
I even suggested putting the list up on his door, in big, bold font and colors so it would be easier for him to choose where he wanted to go and live. Weird how soon the threat fizzled out soon after that. If this were a cartoon, TO would be like a balloon, whizzing around the room, rapidly deflating.
Evil Mom-1. Whiny Kid-0
Nuff said!