TO' school's set to reopen come next Monday (does a mini jig of joy). I like my kid being at home provided he doesn't get into that mode of where he wants me to generate things for him to do and then proceeds to shoot down each and every one of them just because!
Anyhoo, yesterday we drove up to his school in a lovely semi-cloudy weather and got him kitted out for the academic year. On the way there he kept fiddling with my phone and kept changing songs like it was a speed dating event. So I kept a strict no-phone only radio policy for the ride back home. Apparently retro English and Hindi music just don't cut it with kids who're growing up listening to DJ Snake and Maroon 5 *rolls eyes* So we decided to chat instead. And when I say "we", I always mean HE and HE alone.
So there we were, zipping down a good, smooth road and then comes the question, "Did Tony really die?" Now I know who the Tony is but we're trying to teach the brat to be specific in his talk so I asked him who Tony was. In the meanwhile the radio decides that playing Ecuador would be a great idea! So there's foot tapping music going on, a finger poking me on my shoulder and talk of some random Tony dying…all in a day's work. By the time it emerged that Tony was actually Tony Starke and I reminded my child that it was actually a movie and not to take everything too seriously he'd moved onto something else. This is what he moved on to. Our conversation takes me to lala land sometimes…
TO:"Hey Ayu, I want to move to New York.!" ME: Cool baby…it's a fun place…but why New York though? TO: Because that's where the radioactive spiders live. DUH!!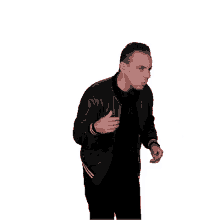 ME: Ummm…there are no radioactive spiders. And if you want spiders you can stay in India, why go to New York? TO: BECAUSE.AYU. THAT'S. WHERE THE TALL. BUILDINGS. ARE. DUH! DUH!! ME: Ok…walk me through this. You want to be Spiderman?! TO: DUH! Yeah!! ME: Stop saying DUH it's annoying. TO: Ok F-I-N-E!! But I want a spider to bite me and swing from tall buildings. New York has tall buildings.
ME: That's true…but if you really want to bitten by a spider and turn into Spiderman maybe you should visit your grandfather (My father-in-law who lives in a less urban set-up) and just walk around the gardens there..there'll be loads of spiders to bite you. [Yes, I did honestly say that to my only child].
TO: Wonderingly…do they have a science club there though? If I don't have a science club then I'm just going to get bited and not get superpowers. ME: You should ask your father…he grew up there. Am sure they had science there. TO: But he doesn't have superpowers…I need radioactive spiders. Do you promise to send me to New York so I can get bit? ME: I promise baby. Be quiet now because there's too much traffic for me to navigate through. TO: Ok Ayu…you drive, I'll sit here and think of spiders.