I crashed by myself last night…was listening to music, sorting out playlists…everything you need head space for and which can't always be done effectively with someone staring at you with googly eyes and asking, "what are you doing?" for the millionth time.
I avoided weird bedtime conversations but couldn't avoid them during the next morning when someone decided to wake up and smell the roses with unbounded enthusiasm before his mother got caffeinated.
Imagine having slept off to music spanning the decades along with conversations with friends on and off till the middle of the night and then waking up to the most #dafuq question one can imagine first thing in the morning viz, "How old do you think De Villiers is?" And on seeing my glazed, semi-blurry vision starting to go the angry, snorting bull way, TO preemptively turns his face skywards and says, "Why me?!!" Nothing quite like having your angsty moment stolen and impersonated by the person who brought it on in the first place.
So on we went with the good morning kisses and inane questions till my brain cried out for coffee once more. Red being the coffee guy at home was hollered at and he promptly went and made some for HIMSELF and not me. There's only a few things a woman can say to her husband at such times and I tell back on Barb#1 aka ' I gave you a kid, can't you even get me a cup of coffee?'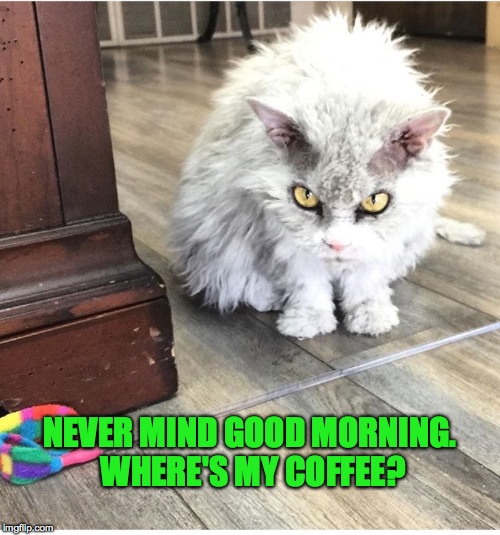 We are fond of our drama in this household. Be it me trying to bury myself under the covers so I don't have to hear my kid drone on about some ODI post which Tendulkar decided to retire from cricket
or trying to bargain for more screen time or me giving the evil eye to the placidly coffee-sipping spouse who's going to need me to find his stuff for him soon; this is just how we roll.
Slainte!