If you're a mother…chances are that you more than just like your kid. Who could resist them? Imps, scamps and monsters to the core but dammit if they aren't the cutest ones at that!
The reason the charm of the summer holidays wear off so quickly…for moms, is that the child is always looking to you for the answers of "what next". You like the fact that they can sleep in (meaning you don't have to get out of bed bleary-eyed either or enjoy the paper and coffee in peace instead of pieces), that they don't have to hit the sack at a particular time; again meaning you get to enjoy your dinner leisurely and aren't dependent on their chewing speed for a tablespoon of rice and daal.
Bedtimes are full of cozy, lazy cuddles and long-drawn out reading sessions that you get to do in different voices instead of speed reading through the entire thing so the child is in bed and lights are OUT! with military precision.
Sleep deficits aren't an issue and you can pretty much do the chores any old-time since your world as you know it is spinning slower and slower and slower. But there's a catch too…the time passes slower and slower and S-L-O-W-E-R as well. The child is ALWAYS there. Your clothes folding time that you used to enjoy with reruns or bawdy stand-up comedy is now highly sanitized with animated stuff playing or the ecology-supporting content. Or in my case, reruns of Jurassic World.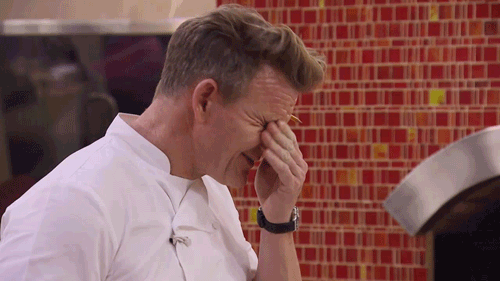 The occasional beer you used to sneak in on those days becomes a rare commodity with a pair of bright eyes staring right at you and often speaking directly into your ear canal, "Are you drinking alcohol?" And you gulp it down quickly and often the wrong way and cough your way into saying, "Yes and I am and NO you can't have any till you're 35!"
It's not about keeping the children busy all the time either…it's about spending time happily. That goes downhill very quickly. The kids have a routine that works for them. With that gone for 2 MONTHS they look towards the constant authority figure to help them understand what is it that they should be doing. And therein lies the rub. You would prefer that it be productive and fun and the child is thinking only fun.
You do one pillow fight and roughhousing session and limp back to your corner and the child, still rearing to go, wants to be body slammed again or use you as a trampoline again.
While you're winding up for the day and the kitchen is wiped clean, that's when the love of your life wants to make a purple cake of all things and looks suitably disheartened when it's refused. You give in once and by 11 pm you're the one putting everything away, there's flour everywhere and imp has licked the mixing bowl and spoon clean and bounded off to bed
Our kids have more distractions these days. We didn't. Or even if we did, we sorted them out the way our folks told us to. These days, kids want us to tell them exactly what they want to hear. You want them to exercise creativity? They'll want to design a pot on the pottery app instead. You want them to draw something they like and they turn the topic to what they want for their birthday instead. And that is an unending list or a rather expensive one.
It's in parts tough and endearing because they are still growing up and need their parents around. And the parents (read me) don't know how much active parenting is needed while balancing everything else that needs to be done. It's easier to turn the telly on. But you pay for that later in spades when the kid can't envision a minute without digital stimulation.
So summer holidays? Necessary evil that keeps you loving your kids for the first and last weeks. During the rest of the time it's anyone guess to see who breaks first. Usually it's the parents dialing up Dominos and booking movie tickets and shoving the kids out to door and towards the park saying, "No rush…come back when you want…TAKE YOUR OWN TIME."
Mine starts school tomorrow and while I am genuinely happy to be getting back to my usual routine but I will miss him every second he's gone. For the first hour anyhow.