The word 'turbulent' here refers to the frame of mind of the parents of tweens and not the tweens themselves. Honestly, I can even begin to take a gander at what these self-involved little hoomans are thinking, with half their brains trying to not give into the sociopathy that kids seem to have a blueprint for vs the sulky, snarky era that apparently spans the way ahead during their teenage.
While I have often wished and wished hard, that I could be one of those parents who fawn over their kids most of the times; I am unable to suppress my gag reflexes at the thought of constantly thinking of TO as my "little prince".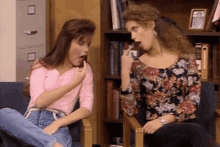 'My-little-pain-in-the-ass' seems closer to the mark and I'll tell you why. My usual interactions with him seem to go in these directions- A) I'm a slave driver and he's a slave especially when it comes to getting him up in the mornings B) I'm not justified in asking him to bath properly rather than just looking at the soap and imagining himself as properly lathered, C) Expresing disappointment at the state of the loo post his using it (Ok now that's the problem with most men but I'm trying to get him to be a bit more aligned to women in this regard), D) Me not behaving like we offer room service when the water bottle, glass etc is just two steps away. See? It's not him, it's CLEARLY ME!
This is the starting of the age when anything that comes out of my mouth is met with a "no". And it's not like when he was chubby, drooly and cute and saying no because it was a new word he'd just learnt and wanted to use it to death. Now the 'no' comes because he clearly has a setting activated in his brain that says keeping pushing that short, round woman in front of you till her head explodes. It's not a fun time for me. And am told it gets way more interesting from here on. See how I effectively demonstrated the use of an euphemism? My English teachers are doing this somewhere-
But getting back to my causes of being in a snit- the kid's growing up. Acting dumber at times sure, but growing up. He doesn't fit into my lap, he's not soft and squishy anymore and it takes more and more work to not flick his ear in irritation every damn day.
So pretty much on most weekdays and definitely on all weekends there's a scene playing out which looks like this. For those of you who aren't parents, that's TO's confused "What did I do look" followed by my "Eye of Shame/ I'm a part-time Medusa" look followed by TO's nyah nyah attitude which in turn in followed by my "Now I'm seriously displeased look" and that's all topped off with Red's "Oh man! I have to run before they ask me to take sides" look.
S-I-G-H.