Will Sawyer is no John Maclane. And Skycraper is no Die Hard.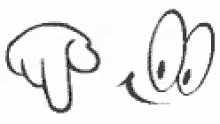 But be as that may, it has the potential to be an entertaining movie despite having to live up to the rep of movies of the same ilk having scored BIG at the box office and becoming cult classics. There are mainly 3 things to know about this movie:
Dwayne Johnson, for all his histrionics during the WWF days, is understated in his portrayal of a worried dad and an ex-FBI agent. In fact this movie could be re-titled Skyscraper: Where The Rock Gets The Stuffing Knocked Out Of Him. The man gets battered all over getting this family back.
Neve Campbell, in a far better turn than in all her Scream avatars, is a military doctor mom who has her shit together. She's not She-Man but she doesn't go down without a fight either. 
The Bad Guy- Roland Moller is fine as a cold-blooded Scandinavian extortionist-hitman but he is no Hans Gruber either [ takes a moment to pay a silent tribute to Alan Rickman].
One can't help but compare similarities with Die Hard- 2 law enforcement guys, both jump of buildings and both get the bad guys in the end…by throwing them off the building of course! Oh yeah…spoiler alert. Sorry.
But where Skyscraper has the backing of a lot of technical stuff bringing the high rise hi jinks to life, Die Hard was the opposite. The main technology used were the 2-way radios the terrorists had and of course the code breaking their resident geek did to get to the bonds in the Nakatomi safe. I mean we all know Bruce Willis didn't actually jump off a building in this scene, but the low-tech worked overall and that too, tremendously!
So why am I writing about Skyscraper if this is turning into a reason to binge watch the Die Hard series? Because Skyscraper may make you go "meh" but you won't leave bored. And you'll be rooting for The Rock the whole way…and it's a point in his favor that the man doesn't keep taking his shirt off to prove his machismo. Salman Khan…are you listening?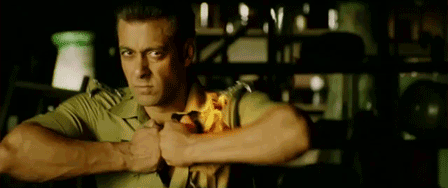 Rating- 1.5 stars