Four years ago I wrote this blog post and I'm still laughing about it. Sometimes all the way to the loo because when Red ends up being funny inadvertently, it's bad for my bladder.
One of the biggest yarns ever spun in my home is about Red getting a 92 in Hindi many moons ago. Anyone who knows him knows that to be the biggest crock of malarkey. Ever.Not surprisingly, no documentation of this mythical "92" has ever been seen.
Every now and then I'll listen to a couple of mellow, Hindi songs which particularly pluck at my romantic vein. And that's when Red strikes. With a seemingly innocuous question, a guileless face and completely out of the blue, he'll make me go from a mellowed out woman to someone who looks like this-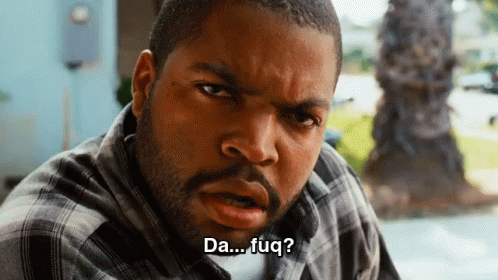 Tonight was no different. I was looking up the lyrics to Roz Roz Aankhon Tale. Now it's not entirely phonetically spelt out in English, I accept, but the husband cottoned onto just ONE word from the entire song, took it out of context and changed the meaning from love to cannibalism in one fell swoop!
"Taley" in Hindi means below, underneath. Talna means to fry. Somehow, Mr.92-in-Hindi grabbed onto that random memory from his vast, spacious vault of Hindi vocabulary and asked me, "Doesn't tale mean fried?" And now, instead of remembering Kishore Kumar and Asha Bhonsle's mellifluous duet, I'll see eyeballs sizzling on a skillet.
Don't be too surprised if I walk around zombie-like after sometime and turn into Cole Sear and say 
substituting eyeballs of course!